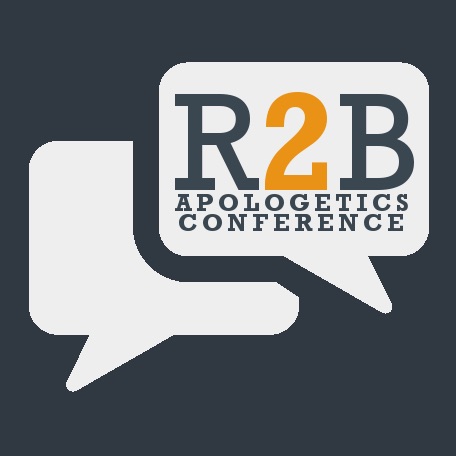 We're Sorry !
There are no Conferences planned.
Sign up for our R2B Newsletter to be notified about our next Apologetic Conference.
On Faith & Culture
Where Revolution Meets Revelation
---
---
With Dynamic Speakers
---
---
To Be Announced
---
---
Previous Conference Speakers:
Frank Turek, Apologist, President of CrossExamined.Org
Greg Koukl, Apologist, President of Stand to Reason at STR.Org
Gary Habermas, Professor, Liberty University, Leading Scholar on the Resurrection of Jesus Christ
J. Warner Wallace, Founder of Cold Case Christianity
James Walker, Apologist, Former Mormon, Director of Watchman Fellowship
Dr. Frank Turek is a dynamic speaker and award-winning author or coauthor of Correct, Not Politically Correct, and Legislating Morality. Frank hosts an hour-long TV program each week called I Don't Have Enough Faith to Be an Atheist that is broadcast Wednesday nights on DirecTV Channel 378 (NRBTV). His radio program called CrossExamined with Frank Turek airs on 186 stations every Saturday morning at 10 a.m. eastern and is available continuously on the free CrossExamined App. Frank is a widely featured guest in the media as a leading apologetics expert and cultural commentator. He has appeared on hundreds of radio programs and many top TV programs including: The O'Reilly Factor, Hannity and Colmes, Faith Under Fire, and Politically Incorrect. He also writes a column for Townhall.com and several other sites.
Steve Noble
Host of TheSteveNobleShow.Com and Founder of Called2Action
Steve is host of The Steve Noble Show, a popular Christian talk radio program. He has worked with Focus on the Family, Greg Laurie & Harvest Crusaders, David Jeremiah & Turning Point, The American Family Association, and Family Research Council. His first book, The Making of a Christian Wacko recounts his journey from apathetic Christian and political activist to surrendered Gospel professing Christian. Noble earned his MA in Ethics, Theology and Culture from Southeastern Baptist Theological Seminary, and teaches Christian Ethics, Civics and Government to the home school community in Raleigh, North Carolina.
3rd Speaker to be Announced Soon
Major Government Official and Christian
We have approached a Christian government official regarding an appearance and will let you know as soon as possible. You will want to hear him.